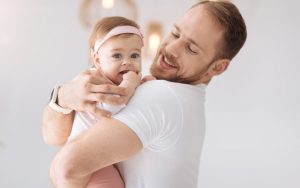 Divorce doesn't always have to be detrimental to children, but when entering a child custody battle, all bets are off. When the risk is that high, a good parent is willing to do whatever necessary to ensure the protection of their child. A well-planned case with robust evidence in your favor will increase your chances of a positive outcome.
It's important to note that in current Florida Statutes, there is no real term as "custody" nor a primary or secondary residential designation. Instead, they use the term "time-sharing" to create a schedule of the child's time between the parents. For the purpose of this article, however, we're still going to use the simple term of "child custody" to refer to a favorable outcome of parental time-sharing in Florida.
Here are some important tips to help with your child custody case in Florida:
Find the Right Family Lawyer:

Family circumstances are unique, so finding a family law attorney that can both understand your dynamic and steer through the murky waters of divorce and child custody is key. Honing in on your family's specific needs will help find an attorney that fits. You'll want a locally practicing, experienced attorney with regular positive outcomes. At Knox & Belcher, Tampa family law attorneys, we are dedicated to alleviating your custody-related worries and instilling hope in the results to come.
Keep in Mind the Fallacy of the Better Parent Standard

: Oftentimes, parents vying for their kid's time in court tend to think that they will rule in favor of the "better" parent. However, what qualifies someone as "better" in your eyes does not always match up with the court's opinion. Remembering to stay logical and tactical rather than getting caught up in emotion will help you create a stronger case with your child custody lawyer. The court's decision is based on more than just your own parental sufficiency; the court considers things like the parent's work schedule, proximity to schools, the impact of a possible move on the child, and school districts. Focusing on the facts of the matter will help you leverage a better case for yourself.
Use Documents to Your Advantage:

Your child custody attorney will help you sort out which documents you should bring to the courtroom, but it's never a bad idea to start collecting useful information — and remember, it's always better to have too much evidence than not enough. Things like phone records, school records, and visitation logs can all come in handy to prove that your care is in the child's best interests. Keep copies saved in a safe spot for legal use.
In times as tough as those during a divorce and child custody case, you need someone who's got your back so you can focus on your family. Do what you can to improve your chances of a larger custody agreement by staying involved in your child's life, promoting their relationship with the other parent, and creating appropriate residential accommodations for them. Meanwhile, let your attorney guide you through the legal processes and fight for your right to time with your child.
If you're looking for a compassionate and aggressive child custody attorney in Tampa, New Port Richey or Brookesville, FL (Hernando county) contact us at Knox & Belcher by filling out the free consultation form on our website or giving us a call at 727-388-3352 (New Port Richey) or 813-830-9070 (Tampa).